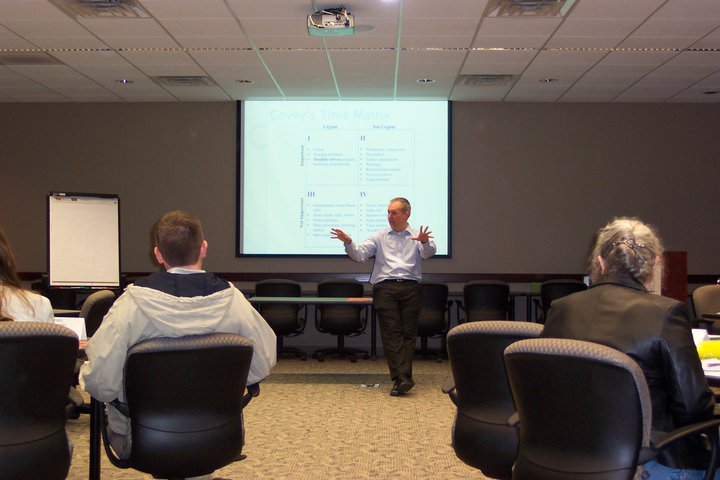 Focal Point Consulting, LLC is a leadership development company founded by Jim Friedemann. Jim has over 25 years experience in organizational development, executive coaching and leadership consulting. One of Jim's greatest joys is helping his clients find their "aha moments" when they have a significant epiphany.
Jim has a B.A. in Speech Communication and an M.A. in Communication Consultancy from Oklahoma State University. He is a certified ICF (International Coach Federation) coach, a facilitator of Crucial Conversations, Strategic Planning, Achieve Global, DDI, QBQ, Denison Organizational Culture Survey , FIRO-B, CPI 260, DiSC® and Myers-Briggs Type Indicator® as well as a certified ropes instructor. With a background in instructional design he is regularly creating new training and development solutions to fit the specific needs of his clients.
Jim has conducted training, consulting and coaching services for clients such as Time Warner Cable, AT&T, Dell, Chesapeake Energy, Johnson Controls, Integris Health, Hitachi, ConocoPhillips, Windstream Communications, Kirkpatrick Oil, Spectrum Charter, Avara Pharma, FAA, Weathernews, Benham Engineering, Federal Highway Administration, University of Oklahoma, Tinker Air Force Base, Midfirst Bank, OfficeMax, Ideal Homes and The National Reining Horse Association.
Jim's focus is on individuals, teams and organizations to help them find their future and provide the necessary tools to help get them there.