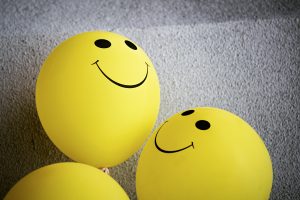 Doesn't it feel great to be appreciated? I wish more leaders and managers would do a better job at appreciating their folks. It's one of the easiest (and cheapest) things you can do to increase an employee's motivation, engagement and overall job satisfaction. And what a difference it makes to the people who look to you for leadership.
Two decades ago, Gary Chapman in his #1 New York Times bestseller, The Five Love Languages, gave us a methodology for showing our affection to loved ones in ways that meant the most to them. In other words, he taught us how to use "the right tool for the job." The book was a huge success and has been very helpful for couples and families all over the world.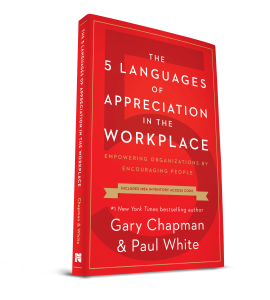 More recently, Gary Chapman joined with psychologist, Paul White to create The 5 Languages of Appreciation in the Workplace. In this well-needed book leaders are shown how they can best demonstrate appreciation to their coworkers. The premise is very similar to the Dr. Chapman's original work. However, this time he and Dr. White put a business spin on it. We are still given the same five: Words of Affirmation, Quality Time, Receiving Gifts, Acts of Service and (appropriate) Physical Touch. But, in this version they are used to help create an atmosphere of encouragement and support. Feedback is one of the most impactful tools a leader has to help develop their employees. However, giving that feedback, even if the intent is good, is often executed poorly.  Packaging your feedback well and coupling it with intentional language of appreciation can significantly improve your success in growing your employees. Dr. Chapman and Dr. White give you practical steps to make any workplace environment more encouraging and productive.